Steve Hackett and Supertramp – October 1979
It begins in October 1979 when, over two consecutive nights, I went to a concert by ex-Genesis guitarist Steve Hackett in Bradford and then, the following evening, saw Supertramp playing at Wembley Arena in London.
It seems remarkable to me now that I went to two such concerts so far apart geographically on consecutive weekday evenings. Steve Hackett. And Supertramp.
The Steve Hackett concert I recall was rather a dour affair. We were in the Land of the Guitar Hero, a solitary figure perched centre-stage sending out his soaring solos, rows of men – mainly men and teenage boys – paying homage by fingering their belt buckles in mimicry. Being ex-Genesis, there was a light show of course. I'm thinking maybe strobes. Or lasers. With dry ice. Very atmospheric.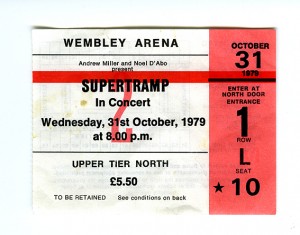 If the Steve Hackett gathering was one for the faithful, like an evening at the Masonic lodge, the Supertramp concert more like a mass revivalist rally. I went with my brother, driving down to London in his blue Ford Capri, and our £5.50 tickets saw us perched high up to one side, looking down over the crowd towards the stage far, far away.
At this time, Supertramp was riding a wave of popularity on the back of its Breakfast in America album released in March that year. This was a massive tour with a huge set-up – big stage, lights, visuals (but no fireworks) – the whole she-bang. It was my first exposure to stadium rock in all its pomp.
My clearest memory of the concert is of the piano solo/instrumental bit in Crime of the Century accompanied by a slow zoom into the Milky Way artwork from the album cover. At one point, the entire crowd got to its feet and then just stood around, not quite knowing what to do, as the band played on.
In truth though, Supertramp was never really a band– not in the way that I would discover later – but more like five individuals who just happened to be jamming along together: there was the drummer hammering away behind his kit in a manner vaguely reminiscent of Animal; the Scottish bassist who wore tartan, of course; the wacky proto-geek saxophonist guy; and the two lead singers/keyboardists/song writers who could have been called Chalk and Cheese – one tall and wispy, the other dark and stocky. Even from Section 1 Row L, it was possible to tell that there wasn't much of a rapport between these two. I don't know if the set list actually alternated their songs but that's what it felt like sometimes.
Look, I found the program too.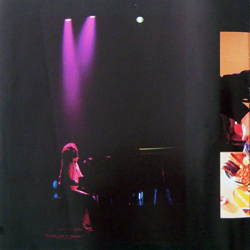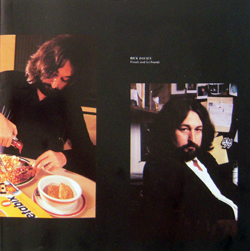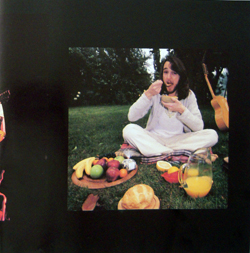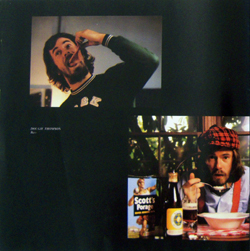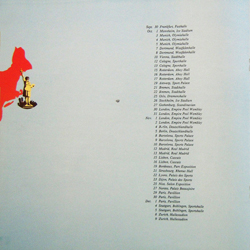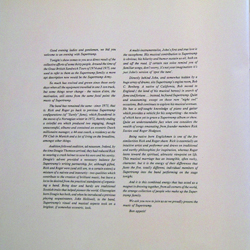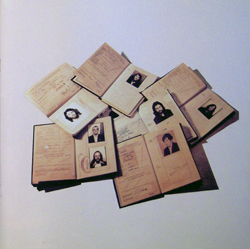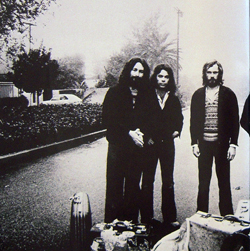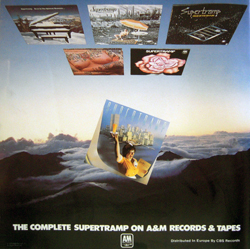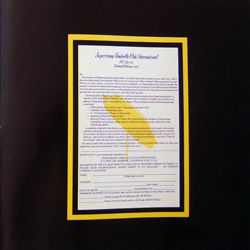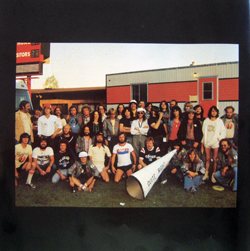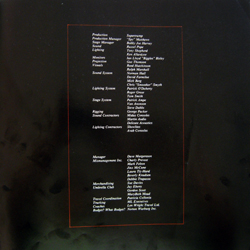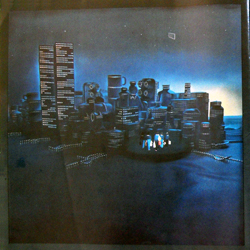 So what was I doing, venturing out on a Tuesday and Wednesday night to see a prog-rock guitarist and a prog-rock/pop crossover stadium band? Bear in mind that, by this time, the Sex Pistols had already been and gone, The Clash were just getting ready to release their third album, London Calling and the still-emergent punk scene was already into its 'post' phase.
And yet, there I was, holed up in my room listening to endless prog-pop rock – Genesis, Supertramp, Electric Light Orchestra – the grandiose, rather pretentious posturings of mid-Seventies bands that, even at the height of their popularity, were already being blasted off the stage by the upstart punk rockers.
The thing is though, it wasn't really like that. There's a tendency – fuelled in part by self-mythologising – to see punk as a sort of musical raspberry to the previous generation, a passing of the counter-culture baton from the peace and love hippies of the 60s to the anarchy in the UK of the 70s. For those caught up in the rush of the punk movement, that's what it must have seemed like, but for those on the periphery, like me growing up in sleepy rural Yorkshire, it was never an either/or. We listened to lots of stuff and what we listened to was usually determined by who we were hanging out with at the time.
I remember reading somewhere a comment by The Smiths guitarist Johnny Marr that he had been "too young" to be part of the punk scene. It seems an odd thing to say when, in many ways, bands like The Smiths were the beneficiaries of the fertile indie scene that punk rock helped spawn – but it's true. In the summer of '76 when punk exploded into life, Marr was 12 years old, a year younger than me. I was too young to go to concerts then. By the time I was old enough, the punk scene had already fizzed and fractured. Rather than being seen as a break with the past, it might be more accurate to regard it as the last energetic flowering of the same post-war counter culture. After all, Johnny Rotten was born in 1956, Joe Strummer in '52, and Joey Ramone in '51; they were Baby Boomers. The slackers of Gen-X who followed were too cool (or jaded) for punk.
Not that I missed out on it altogether. Before Hackett/Supertramp, one of the first live gigs I went to was The Stranglers playing at Bridlington on the Black and White tour in 1978. I caught the bus there with my friend Mick and we stayed at a seaside B&B. I stood at the front of the balcony upstairs and felt the sound pour out over the writhing mass below – 5 Minutes, Hanging Around, Peaches....
I don't have a ticket for that gig though. Only memories.